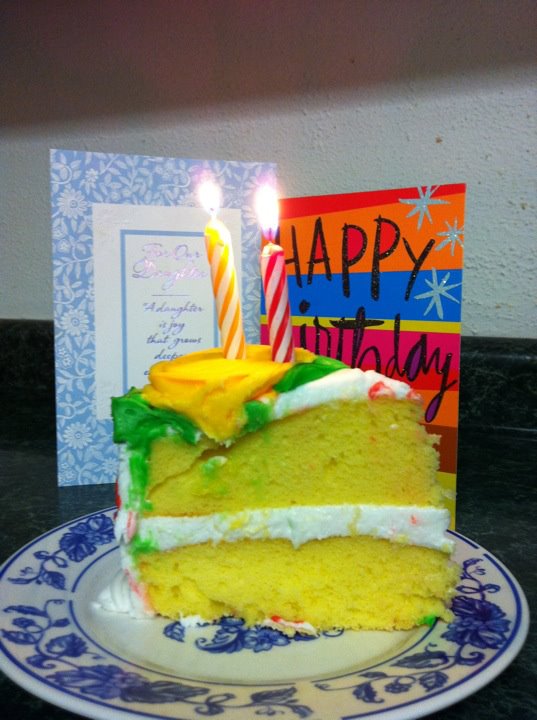 Milestones are funny things.Sometimes they're awesome and wonderful, like anniversaries or memories around special dates that signify special events. For some people, birthdays conjure up happy feelings, although for some, it's different. Birthdays can symbolize opportunities missed or frustration over an aging body.
For some, a date may mark a milestone around a personal goal or a personal commitment; for instance, eating well, not eating meat, not drinking alcohol or smoking. I've never smoked but I know a few people that when they quit, they never forget the date. It's a great way to honor yourself and give yourself credit for making a healthy change in your life.
Over the past 48 hours, I've had both a birthday (47) yesterday, on September 29th, and today marks one year that I've been in business for myself, which means Bare Bones Yoga is 1 year old today! For me, birthdays are a mixed bag; I have great memories of being a kid and unwrapping presents and lots of love from my family. Over the years, as I've grown up, birthdays have given me a sense of urgency to get things done. More now than ever before, I feel a sense of really making the most of every year. I make more lists of personal and work-related goals (if that's possible) and I really try to set the bar high for both my personal and professional values.
The 1-year anniversary of starting Bare Bones Yoga is a very special one to me. I've been teaching yoga for almost 10 years and while I worked full time before, Bare Bones Yoga is my first fully independent yoga business. I love putting my heart and soul into the brand, developing relationships and teaching to adults and kids and in a variety of settings. Working for yourself requires a blend of professional skills unlike any other vocational arrangement; in all my years of corporate work, I was able to be a subject matter expert, but as a sole proprietor, I fill every role in the organization. It requires commitment, dedication and an eye for details but it also forces me to have faith that with hard work, things will pay off.
Whether it's a birthday or a date that's meaningful to you for other reasons, take time to acknowledge yourself. Buy yourself flowers, a new outfit or maybe something related to your milestone. I love the idea of health milestones being marked by a healthy dinner or a new piece of exercise clothing or a meaningful picture of yourself doing whatever it is that you love.
I look forward to the next year for myself both professionally and personally and I wish all my readers, friends and students a wonderful year ahead as well. I wish you the best of everything as you do the work to live your best life.  Namaste!