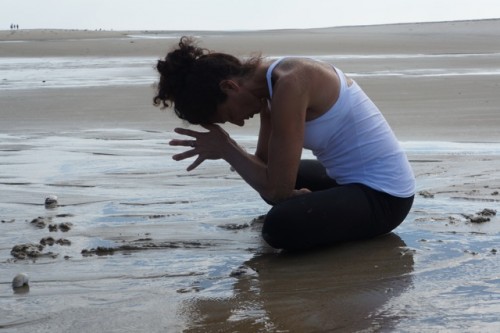 I had a conversation with someone yesterday. As I stood talking to her, surrounded by the hustle and bustle of pre-Thanksgiving Day, she said something that stopped me in my tracks. "You are exactly where you need to be." My eyes filled up as her words landed in my heart.
This was something I needed to hear. We can always push ourselves to be more and do more and for myself, I am always worrying about my future. Will I be able to support myself in the long term? Forget about the long term; what about right now? Am I doing all I can? Why am I not doing this or that, or what someone else is doing?
When she said this, I realized that what I need more of in my life is what today is all about: being grateful for what I have and having faith that I am in exactly the right place.
Today, I am thankful for my friends and family, especially my Mom, Dad and brother, Mark. I am so grateful to my sweetie, Ben and that my sweetie dog, Bailey Rose, is still with me after 15 and a half years. I am grateful I have a nice place to live and resources available to support myself.
There's more, but I will just end by saying that today is about gratitude but every day needs to be about it too. Having faith that we are in the right place at the right time, believing in ourselves and showing love to those we love is the important thing. Loving ourselves and living with integrity is key.
Have a wonderful Thanksgiving!