Hello Everyone! 
I had the pleasure of hosting my TV show, "Living Well" today. On today's show, part of what we covered was a cooking segment with Chef Abby Gray. Her website and chef business, www.cookingwithabby.com, is all about cooking FOR you as well as teaching YOU how to cook! On today's show, she showed us how to cook a really delicious healthy meal called Sriracha Shrimp and Broccoli: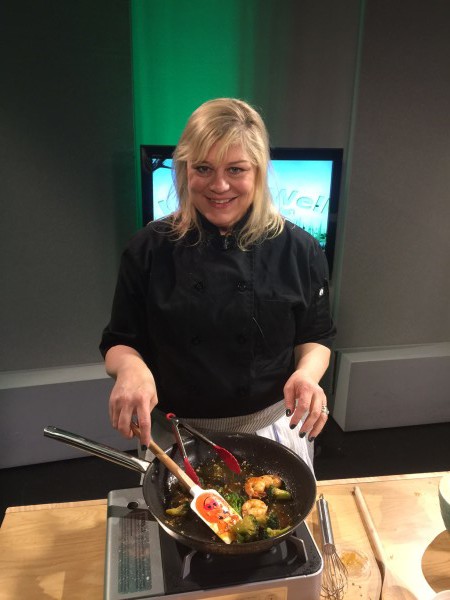 The show airs on the Boston Neighborhood Network in Boston at 7 am on Friday and also is on my You Tube channel (where you can catch past episodes):
Here is the recipe:
Prep Time: 10 minutes
Cook Time: 10 minutes
Serves: 4
Ingredients:
For the brown sauce:
4 tablespoons low sodium soy sauce
1 T orange juice
1 1/2 T sriracha hot sauce
1 T light brown sugar
1 T ginger, grated
5 cloves garlic, minced
2 t sesame oil
1 t cornstarch
Additional ingredients:
1 1/2 T sesame oil
2 pounds medium shrimp, peeled and deveined- can buy already prepped
4 cups broccoli florets
Directions for Cooking:
For the brown sauce: 
In a small bowl, combine the soy sauce, orange juice, sriracha, brown sugar, ginger, garlic, sesame oil, and cornstarch; whist well to combine. Set aside.
To cook the shrimp:
Heat the sesame oil (1-1/2 T) in a large skillet over medium high heat.
Once warm, add in the shrimp and cook, flipping them once until pink, about 3 minutes.
Add in the broccoli and continue to cook the mixture, stirring frequently, until the broccoli is bright green and tender, about 3-4 minutes.
Add in the sriracha soy mixture, stir well to coat the shrimp and broccoli and cook for another 1-2 minutes, or until the sauce has thickened.
Remove from heat and serve at once! This goes great with a small salad, rice or even a noodles like lo mein or udon.
Also on my show, we covered the topic of addiction. My dear friend, Nicole Rand, visited and shared her own personal story of battling alcohol addiction and Stephanie Troy, founder of yourwholehealing.com talked about her work as a social worker and yoga teacher with people managing all different kinds of addiction: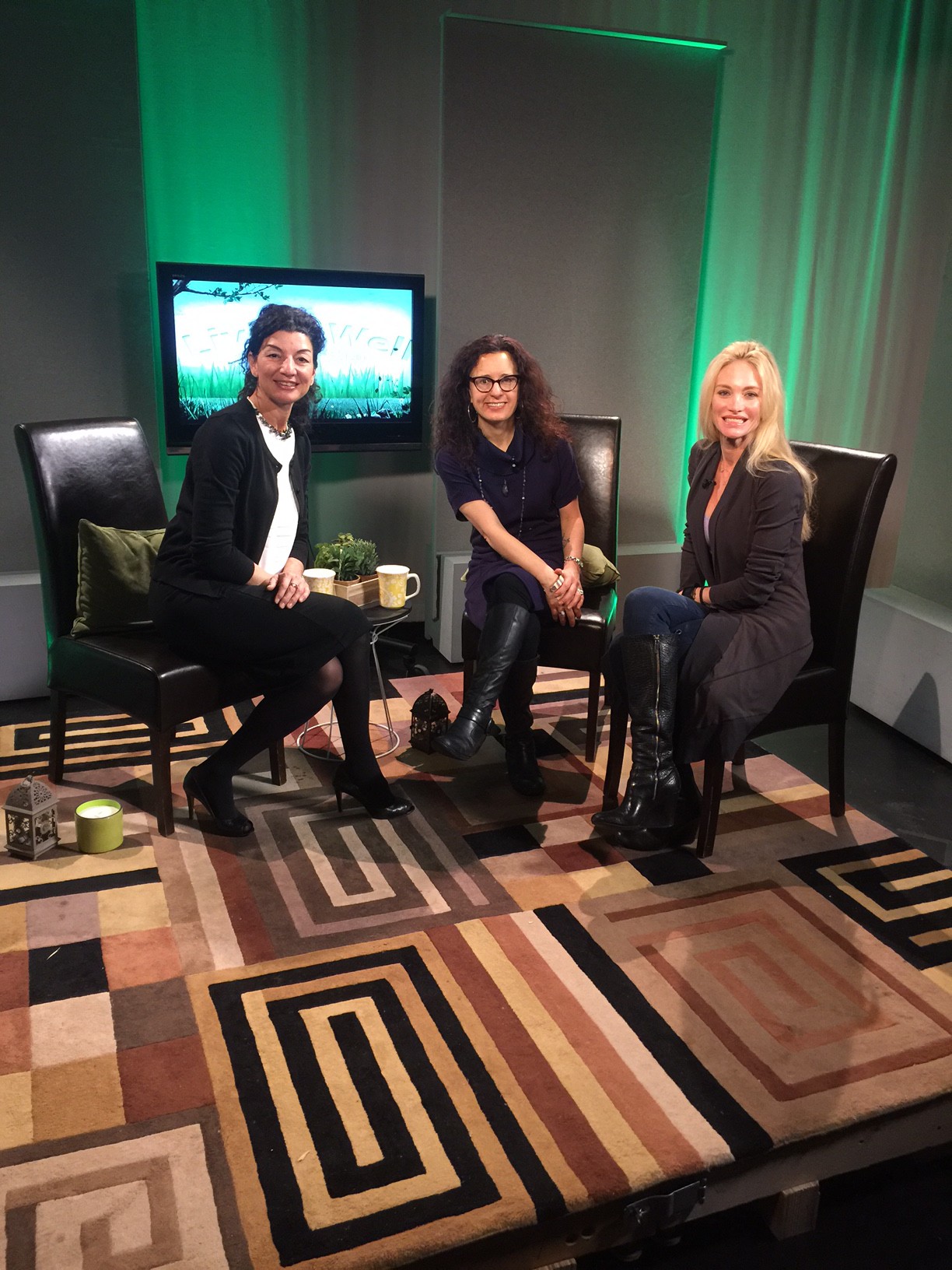 I hope you enjoy the show. Please use the hashtag, #livingwellbnn on twitter to send out comments, thoughts, feedback and ideas for future segments.
Between now and my next show, Live Well!