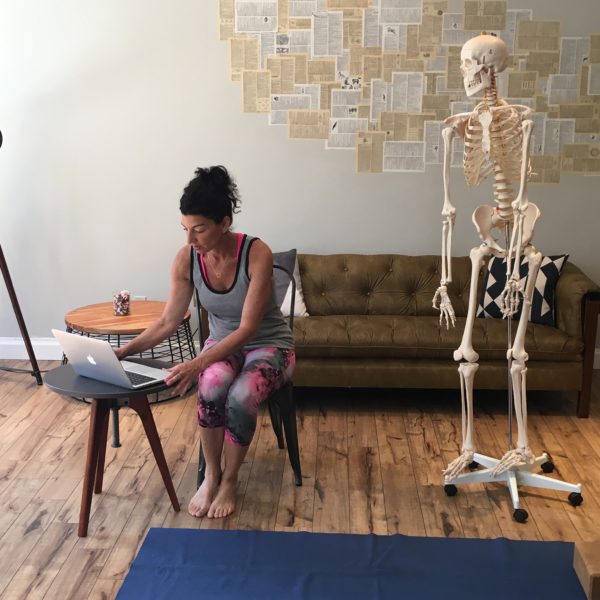 I have so many anatomy related posts to share with you but I want to take a step back and give you a heads up about 3 new things that I'm working on. These are projects that are in various stages of completion and I'm committed to getting them done before the end of the year! As you know, there is nothing worse than a project half-done. Plus, I feel very passionate about sharing this information and the methods in which I'll be sharing it, so I'm pushing other things aside to get these things done.
As a side note: One of the things the experts tell you to do before creating a new product is to poll your customers to see if they agree that it's needed. I must admit; I did not do that. I just love sharing this kind of information (more on that in a few) and in the methods within which I'll be sharing it (more on that below too!) so I'm proceeding anyway. The best market research for me is to put it out there and see what happens. Honestly, I feel compelled just because I love creating these products so much.
So, here's what's in the hopper: 
My 4th online yoga anatomy course: There is no doubt that online learning has become a popular way for people to expand their knowledge on lots of different subjects. The yoga industry is no different. My courses are built on the Thinkific platform and I build them myself and market them myself. My first 3 courses are 2 mini-courses on specific pieces of the practice and then a 3rd mid-level course on the anatomy of the hips, shoulders and the action of backbending. This next course will be more of a soup to nuts course, covering much of the essential information. Here is an outline of the course's contents:
Your Yoga Anatomy Blueprint: 8 Steps to Mastering the Key Aspects of Yoga Anatomy
Module 1: Defining Anatomy and Its Relationship to Yoga Teaching                                               
Why Understand Anatomy
Key Aspects of Anatomy
Key Anatomical Terminology
Module 2: Applying Anatomy to Yoga   
Applying Characteristics of Anatomical Position
Twelve Anatomical Reference Points
Module 3: Identifying Key Structural Components of the Body
Key Bones
Major Joints
The Role of Muscles
Major Muscles of the Body
Module 4: Examining Muscles in Yoga Poses
Defining the template to apply to each posture
Posture Review of Muscles and Movements in Poses (pick 10 or so poses)
Module 5: Demonstrating Anatomy Knowledge in the Context of Teaching
Practical Application of Anatomy to Teaching
Module 6: Evaluating Students from an Anatomical Perspective  
Red Flags to look for While Teaching
Even if you've already gone through your 200 hour training, this anatomy training will supplement what you learned and give you content that you can always refer back to any time you have a question. If you've not received any anatomy based training yet, this is a great course for you. Or, if you were dissatisfied with the training you got, this will be a helpful way to supplement that prior training.
Anyone that buys my course will receive, as part of the course, a 100 page ( or so ) manual. This manual is what I use when I train teachers on anatomy, along with some other books and resources. It's personally developed and I've used it for over 5 years so I know what works and what does not. I also know what's overload for new students and what's not and look to provide you with only what you need to get started. Let's face it; there is a TON of anatomy related information out there. Yoga teachers are not doctors; they are not treating anyone. But they need to understand the essentials. More importantly, understanding the essentials can help you translate the practice to everyday life (and the movements we make in life) for our students. What's better than that for helping them build better health?
This manual will also be for sale on its own. The course will be $397 and the manual will be $49.00. If you'd like a preview of the manual, just let me know.
The final project I'm working on is my 3rd book. My first book, "Stretched: Build Your Yoga Business, Grow Your Teaching Techniques" is both a guide for teachers on building your own yoga business as well as one that covers different themes for teachers. I wrote it 2 years ago and it's been great to see people enjoy it via the reviews they've left. I self-published it, so again, I was on my own in terms of writing it and marketing it. My next book, "Key Aspects of Anatomy for Yoga Teachers" is an e book and covers the basics of bringing anatomy into teaching. It's a great starter for teachers who want to bring anatomy into class.
My third book is done and in final edits. The book is called "Structure and Spirit: Moving Smarter Both On and Off the Mat. It's an exploration of anatomical themes as well as more spiritual ones; themes related to personal growth. The anatomical chapters are on the following topics:
Foundation
Extension
Flexion
Rotation
Contraction
Lengthening
Balance
Leverage
The spiritual themes are on the following topics:
Connection
Commitment
Focus and Attention
Expression
Inspiration
Resistance
Growth
 I have received contributions from not only yoga teachers about the personal themes but also continue get some input on the anatomical concepts from experts in medicine and science. This book is a labor of love, as all books are, and gives me a chance to share my love of anatomy but also connect it to themes of the heart.
I look forward to sharing all of these new programs and products with you in the coming months. If you'd like to be on a special pre-release list for my online course ( meaning, you'll get it at a discount), please let me know. If you'd like to be on the list of readers for a pre-release of my book, please let me know also.
Now, back to anatomy blogging!