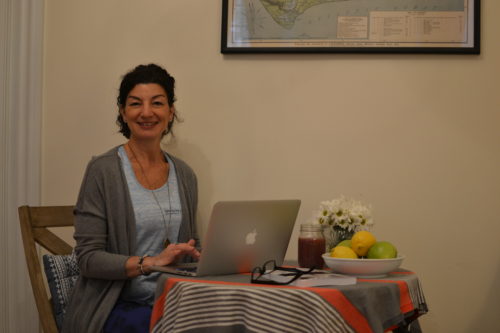 Over the next week, I'll be using Periscope and Facebook live to share both teaching and business themes. These tips will be helpful to new teachers especially but might be thought provoking and helpful too for more experienced teachers.
I've not had a chance to really dive into using this live video streaming apps; I'm more of a You Tube user. But I wanted an opportunity to leverage live video to share information in an unfiltered and candid way. These videos will be unscripted and will be off the top of my head in terms of the content.. all based on my 10 plus years of experience as a yoga teacher.
The themes I'll be reviewing are from my book, "Stretched: Build Your Yoga Business, Grow Your Teaching Techniques." If you want to read more about the book, read the reviews or purchase it, you can click the link here:
Stretched: Build Your Yoga Business, Grow Your Teaching Techniques
Also, for anyone listening, I'll reference a "Teacher's Toolkit" that you can download. This is a 3 pack of PDFs with 3 documents for teachers: one is a Weekly Worksheet of Activities, one is a Business Dashboard and one is instructions for how to use the dashboard. We'll go through all of these things on the live broadcasts so tune in every day to either listen live or watch the replay! The link to download is at the bottom of this post.
I'll be broadcasting during the day. I haven't yet determined an exact time but check out my Facebook page at Bare Bones Yoga on Facebook and also check Bare Bones Yoga on Periscope. You can also catch the Periscope replays (only good for 24 hours) on my Twitter page, which is Bare Bones Yoga also. I'll post on Twitter and Facebook when I'm about to go live and where ( either Facebook or Periscope ).
I'm just learning how to use these apps so bear with me as I do. I also welcome your feedback so send along any emails to karen@barebonesyoga.com or post on the broadcast. If there are themes you want to discuss, let me know that too!
I look forward to sharing themes for teachers over the next week!