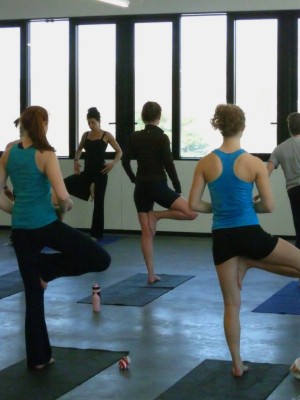 I received an email the other day about a teaching opportunity. I'm always grateful to receive them and take responding to them quickly and professionally seriously. One of the things I've developed over the years is an idea of what to ask when I'm approached. Some of these questions might apply more to privately contracted work than at a studio, where many of the details are pre-determined for you, but they are always good to have on hand.
Another thing to keep in mind is this: the less "yoga-oriented" the client, the less the less they will ask you. In my experience, they may write you and simply ask if you'd like to teach a class at their location. While this might sound great, you'll want to get a sense of the details before you commit yourself to the opportunity. This often happens with corporate clients or classes based in hospitals. You are being asked as the expert to come teach the class. Part of that expertise includes asking the right questions beforehand so everyone gets what they expected.
In this first of a series of blog posts, I'll go through the questions to ask and then in future posts, give you some details about each issue. The questions will cover both teaching and business aspects of the opportunity.
Here are some things you might want to consider from the teaching perspective:
Is this a new class or an existing class that I'll be taking over for someone?
What style of yoga do you expect to be provided?
Is there a particular age group for the class?
Is there a current space provided that has been used before for classes? If not, what are the other options for where the class can be held?
Is there any set up that is needed for the class? If so, who will be setting the room up before class begins? Who will break down the room after class?
Will there be someone from the facility available with me during the class? (this applies specifically to teaching children)
Are there props available in the room? If not, who will provide them?
Will there be someone to do check in for the class or will I be doing the check in?
Is there an opportunity to book a series of classes and then re-evaluate the program for an extension on the day of the last class?
Will keys be made available to me to get into the building if needed and do I need to lock up? Is there an alarm code that I need to know?
You can use this blog post as the start of your own checklist. Add to it items you don't see to customize it for your style of yoga. For instance, children's teachers or those that teach a gentle or restorative style of yoga might have specific questions that pertain to that style of yoga.
Look for my follow up post this week with more details on these items and a list of questions to ask from the business perspective.