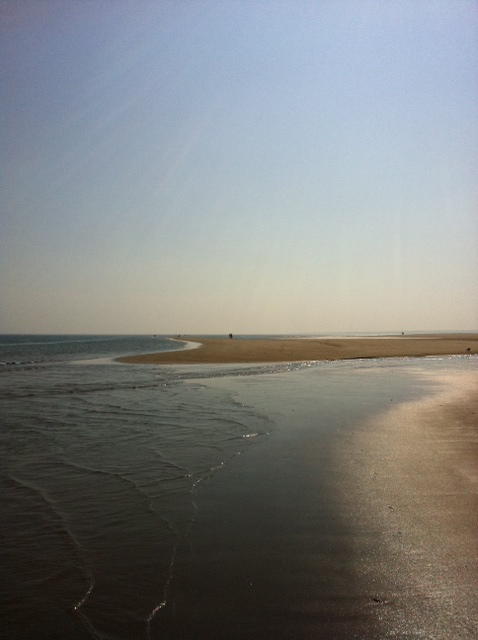 I'm a pretty traditional person. I went to college, got a good job, worked (a lot). Then, I fell in love with yoga. And some of my traditional thinking about how to earn a living was challenged. Could I, in fact, support myself outside of the traditional corporate world? Could I really do what I want to do?
There are no easy answers to questions like these but what has always pushed me forward is my passion for yoga. I love yoga teaching unlike any other vocation or expression of myself and am continually grateful for the opportunities I have to share it with students. However, yoga teaching schedules can be a bit variable and non-traditional; you're often teaching before many people are awake and frequently leading trainings or private sessions when many are out to dinner. So, as a result, you may find that you have a chunk of time open when many of your corporate friends are at work.
Today was one of those days. Having taught a bunch of classes, privates and one of my Women's Wellness Group sessions this week, I planned early on to make the 8 am-12 pm slot on Friday time for "me." It'd be time to relax and recharge before my weekend of teaching. Pushing back the feelings of guilt (what was I doing going to the beach on a work day?) I drove up to the North Shore of Massachusetts and only 40 minutes from my home is one of my favorite beaches. I could feel any stress or worry in my body fade as I drove and when I made it to the main drive and entered the gate, I was on cloud 9. I parked, set up and began a walking meditation. It wasn't yet 9 am, so the beach was quite empty. I felt so connected to nature, so peaceful and any residual feelings of guilt were replaced by such an overwhelming feeling of joy for having such easy access to such a wonderful place.
I walked, collected shells, read a bit from a new book and strolled through the water. After a few hours, I packed up. All in all, it was only a few hours and I had time to come home, shower, teach a private and sit down to blog. It made me realize how important balance is in our lives and how important it is to do things that are meaningful to you. For me, the beach is my salvation. It's the one reason I'll never move from living close to the coast. I have so many wonderful memories from childhood tied up in the smell of the beach, the feeling of sand under my feet, the sounds of the waves. I have memories as an adult of being on the beach through the joy of love, the pain of a broken heart and the challenge of much of my yoga training. I connect to all of this when I feel my toes in the sand and stick my feet in the water. Feeling connected, I feel alive, present, powerful and fearless. There is no price you can place on this feeling and you feel like you can conquer the world when you're connected to feelings like this.
I wish for you to find places like these and experiences like these; for life is short and we can work our whole lives and never experience that which makes us feel alive and in love with our essential nature. So go and find your special place and connect to you!