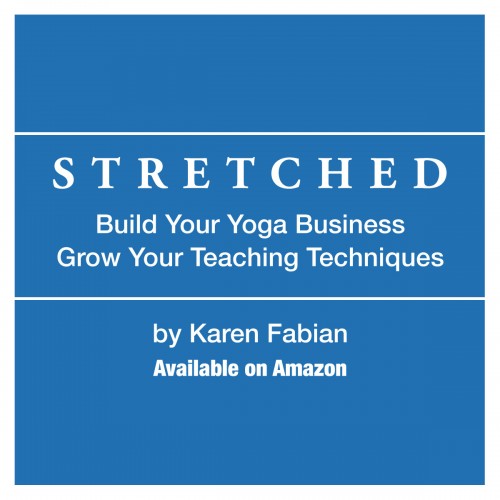 Over the weekend, I asked the people that read my manuscript if they'd write an honest review of the book. Keep in mind, they read a draft as part the process I implemented for writing the book. Although they were test readers, they were not paid, nor were they asked to write anything in particular. I got initial comments when they sent the draft back but now that the page on Amazon is up, I asked them if they would be so kind as to write a few comments on Amazon. I find that it's helpful to a possible reader to see what other people thoughts of the book.
It was great to see their feedback about the book. Like yoga classes, you need to find one that works for you and I absolutely don't expect to be the author for all yoga teachers on the subject of the business of yoga teaching and advanced teaching techniques. But it was nice to see that the content resonated with them. You can see the current reviews here:
http://www.amazon.com/Stretched-Build-Business-Teaching-Techniques/dp/1499701144/ref=sr_1_1?ie=UTF8&qid=1407181928&sr=8-1&keywords=stretched+karen+fabian
Although I have it listed on Amazon, I would love it if you'd buy it via Createspace if you are interested, since that is the actual publisher. Here is the link:
https://www.createspace.com/4827910
Now that the book is out, I am working on getting the word out about it. I'm planning a few events in Boston as well as contacting people about the book that might be interested.
If you missed the video about the book and want to hear a 4 minute, unscripted overview of its contents, here you go:
https://www.youtube.com/watch?v=dfZartcd_m8&list=UUyuMMCtWx4jlPb1raZD2Wpw
I can't wait for you to read it!
Namaste,
Karen