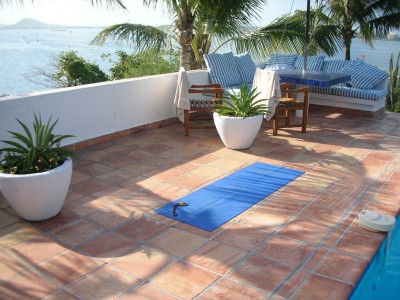 I recently was contacted by one of the staff at reviews.com to take a look at some interesting research they did on yoga mats.  I can say that if there's one piece of yoga equipment I get asked about a great deal, it's the mat. And, I know from experience that the mat you get can make or break your practice. Investing in a good yoga mat is a necessary part of developing your practice.
I really like reviews.com because they are not paid or sponsored by anyone. They simply do research as a way to provide an unbiased review of a product. This yoga mat research project was headed up by teacher AJ Govini and I was very impressed with the exhaustive nature of her research.  If you read the description of the process she went through, it's very complete and thorough.
So, here you go. The list, the research, the results!
If you've had any experiences with a yoga mat that you'd like to share, leave a comment here!