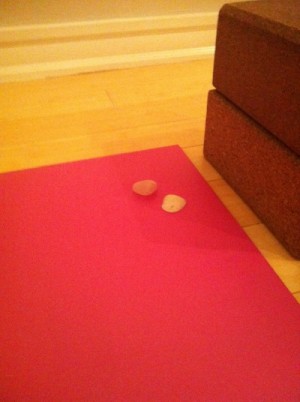 An article in the September, 2013 issue of Inc. Magazine, presented a picture of the stress of building a startup and its affect on founders and CEOs. The article, titled, "The Price," presented interviews with founders and CEOs, outlining the pressure and strain, depression and crisis management that startup founders, senior managers and employees face on a day-to-day basis.
At a recent business event I attended, several founders of Boston-based startups shared their personal stories of lack of sleep, stress over funding, lack of time with family and virtually no time to exercise or eat healthy as just the "normal course of events." They shared that despite it all, their passion for living their dream made it worth it.
In the Inc. article, psychiatrist and former entrepreneur, Michael A. Freeman says that in his research on the matter, he has found that "entrepreneurs often make themselves less resilient by neglecting their health. They eat too much or too little. They don't get enough sleep. They fail to exercise. They push and abuse their bodies." The article goes on to say that entrepreneurs experience more anxiety than employees (people who work for someone else). Further, the profile of an entrepreneur: someone who is creative, can think on his or her feet, can work at a hellish pace and leans towards being obsessive, can often lead to mood swings and depression.
Then, there's the reality of what it's like to start your own business. The Inc. article further states "three out of four venture-backed startups fail," according to research by Shikhar Ghosh, a Harvard Business School lecturer. In addition to the pressure to be creative and strategic around the development of your business idea, there's the pressure to get funded, keep ahead of the competition and bring in enough revenue to pay your staff.
This picture can lead to enormous pressure that often leads to depression. Several entrepreneurs in the article spoke about depression. In the past several years, there have been two notable suicides of startup founders. This depression is complicated by the fact that many founders don't want to admit they have a problem. They are seen as successful and on the "cutting edge" of growth and the last thing they want to do is appear weak. The reality is, many of them may be struggling to make it to work, are lacking in sleep and have panic attacks throughout the day.
From my own experience as a yoga teacher, I can share that for many of the private clients I see that are entrepreneurs, they not only speak of the anxiety and stress but their physical appearance shows it. The shape of their bodies reflects the stress inside and many, from hours of being hunched over the computer, have literally changed the shape of their cervical spine (upper neck). Their head hangs out over their sternum (breastbone) and pulls on the muscles in the back of the neck. This, coupled with tight hips from long bouts of sitting, wreaks havoc on their whole body.
So, before I go further on what may seem like a depressing path, let me share a positive story about one of my private clients, a founder of several startups. When he comes to sessions, his most favorite pose is shavasana. This resting posture at the end of our session, he says, is his most productive time. He usually rises from his yoga mat, not only feeling refreshed but much clearer when it comes to any of the problems he's facing at the office. He's also had a few epiphanies and creative ideas spontaneously arise during this resting phase after the session. So, what is there to be learned from this?
The benefits of yoga and meditation have been well documented. From the physical benefits of decreased blood pressure and a decrease in the release of stress hormones to the benefits of creating greater flexibility and strength in the body, both yoga and meditation are time-tested tools that are highly accessible. So, having laid out the picture in a startup, what specific benefits do yoga and meditation have for startups?
Easy to do anytime, with minimal equipment: The daily schedule of an entrepreneur is long and more times than not, unpredictable. Days are long and even lacing up running shoes and leaving for a run is impossible. Both yoga and meditation provide a way to access the benefits of mind/body exercise without having to carve out a huge chunk of time or use a lot of equipment. Meditation can be done while seated at a desk or on a cushion at the floor in front of a window; yoga can be done in street clothes on a mat in a conference room or office.
Provides greater focus and clarity: Deep breathing and moving the body through a series of yoga poses brings fresh blood and oxygen to the brain. This can provide greater clarity and focus, not only to boost creatively but also to tackle problems as well.
Decreases stress: Startup founders in the Inc. article talked about the stress that came along with having to borrow money from family members, pitching to venture companies or having to break ties with business partners. While "good stress" responses in the body can aid performance, ongoing "bad stress" or the "fight or flight syndrome" response can leave a body feeling constantly tired and one's resilience significantly decreased. The deep breathing and focus associated with yoga and meditation help startup founders trigger the body's natural mechanisms to relax and can be immediately felt in the body.
Decreases anxiety: Along with stress, anxiety and panic is also decreased through yoga and meditation. Through deep breathing, shifting focus from the external to the internal, inverting the body (poses where the head is lower than the heart) and allowing feelings of anxiety to be acknowledged can all work to decrease the hold they have on someone.
Can be done in an office with a live instructor or via remote access to classes online: Along with yoga and meditation being easy to access from the office, the ability to bring in a teacher or access online classes or guided meditations allows participants to enjoy the benefits in an easy, inexpensive, highly flexible fashion. Many online resources can even be accessed via smart phone or tablet so their portability is even further enhanced.
Re-shapes a body from unhealthy positioning and repetitive movement: The more you put your body in the same position and do the same thing over and over, the greater stress on those particular muscles, bones and joints. What are CEOs, startup founders and entrepreneurs doing all the time?  Actions including typing, sitting, hunching over their desks and crossing their legs. All of this creates stress in the knees, elbows, and wrists along with tight hips, shoulders and upper back. Working the body through even 15 minutes of a yoga sequence can counteract the negative postural affects of these actions.
Provides perspective: When you have a single focus, it can allow you to hone your energy but often at the risk of compromising everything else. Entrepreneurs can also feel that their whole identity is wrapped up in the success of the business and if it doesn't succeed, they can often feel like a failure. Practicing yoga and meditation can provide much needed perspective and can help build a deeper connection to the body, which can allow one to feel more balanced.
Provides a healthy safe haven for feelings to arise: The practice of yoga and mediation is about bringing things into greater focus. Even if nothing were to change about what you observe, the mere fact that you're observing feelings and noticing them is part of the benefit. Living and working at a fast pace, as entrepreneurs do, trying to be strong in front of friends and family when behind the scenes things are falling part, putting your neck out and asking for help when inside you're embarrassed, can all lead to strong feelings of depression, lack of self worth and fear. Letting these feelings arise is a healthy part of acknowledging how you feel.
Boosts creativity: Entrepreneurs start their businesses based on a creative passion. From there, their actions are all about fueling that passion and expanding the business in creative ways. It's critical that they feel inspired and can tap into their creative mindset. Stress and the pressure to produce can stifle these creative juices and yoga and meditation can free the mind up so these juices can flow.
Investing in your greatest resource: yourself. When you're running your own company, you're very outwardly focused. Your team, your investors, social media, providing for your family, answering to the Board of Directors…..this constant focus on the external leaves little to no time to invest in yourself. And yet, without investment in yourself, the whole house of cards will come crumbling down. In thinking about what can make the biggest impact in the shortest amount of time, with even short, consistent use, yoga and meditation have the greatest potential to re-fuel your physical and mental resources so you can put your best foot forward and give your business the greatest opportunity to succeed. But, in the event it doesn't make it, with regular practice, you'll always be strong and have yourself to fall back to so you can be ready for the next big thing to come along.
Karen Fabian is Baptiste Certified and Experienced Registered Yoga Teacher and founder of Bare Bones Yoga. The name, "Bare Bones Yoga" reflects her commitment and passion for providing people with the essentials to increase strength and flexibility as well as promote relaxation. Karen has been teaching yoga since 2002.
Karen teaches in many studios in Boston, training facilities for athletes and works with children in schools and other settings. She teaches anatomy for yoga teachers in a variety of teacher training programs. She has a DVD sold on Amazon called "Keeping Yoga Simple." She also has a teacher mentorship program through which she trains teachers on both the aspects of teaching yoga and the elements of running a successful yoga business. Her classes are filled with alignment tips and varied sequencing that allows students of all levels to participate.
She is a regular writer for MindBodyGreen, YOGANONOMOUS and DoYouYoga.
She can be reached at karen@barebonesyoga.com.