I've been recording like crazy these days and have started to post a number of "How To" videos on my You Tube Channel. As much as I love to blog, because yoga is such a visual practice, it's helpful to make videos as well as online courses and webinars too.
I've had videos on my You Tube channel for years so you might find some older ones that detail "how to do" several poses but I'm re-doing quite a few of them and adding new ones.
The first batch I've recorded cover three yoga poses:
Triangle is a standing pose and both Half Moon and Crow are balancing poses. Crow gets a lot of focus because it's a challenge pose but quite frankly, all the poses are challenging in their own way. I share with you in each video the anatomy behind the poses and tips to help you create alignment and stability in each one.
Here are the videos: (click the link at the name)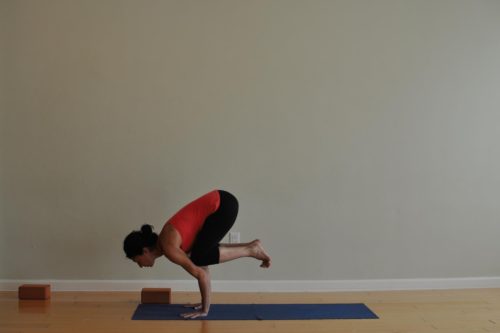 Please comment below or send me an email with the yoga poses you'd like to see me breakdown in a quick video tutorial.
Thanks!
Karen