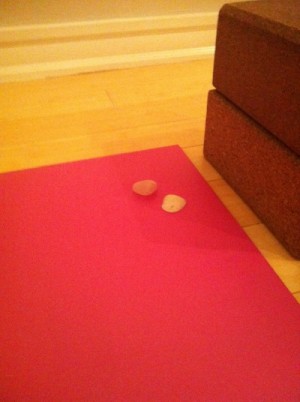 I just finished the agenda for my Anatomy and Alignment Workshop on Sunday at Prana Power Yoga in Cambridge (2-4 pm). Even though I wrote the short description for the workshop (posted on their website, www.pranapoweryoga.com), I thought I'd give you the details from the agenda so you have an idea of what you'll learn.
This workshop is great for yoga teachers and practitioners alike. As teachers, we obviously practice too, so that works both ways. But as teachers, we also need to understand ways to cue students to create effective action. In order to create effective action, or have the best chance to help people connect to that sensation, it can be helpful to understand some of the basics of anatomy.
This workshop will be a little different than some of the other ones I have done and will be a bit shorter than the one I have scheduled for later in the month. Since we won't have time to go over a great deal about anatomy, I've tried to work in practical examples of things we do all the time in practice and the anatomy behind each one as well as the alignment. I call them "Teaching/Practice Tips" and here is the list of what we'll cover:
Teaching/Practice Tip 1: Creating Healthy Alignment in the Back during forward folds and when coming up to standing
Teaching/Practice Tip 2: Protecting the natural curves of the spine
Teaching/Practice Tip 3: Working with Tight Hip Flexors
Teaching/Practice Tip 4: Creating Healthy Movements in the Spine when practicing
Teaching/ Practice Tip 5: Practicing Healthy Joint Movements when practicing
Teaching/Practice Tip 6: Stabilizing the Shoulder Joint during practice
Teaching/Practice Tip 7: Moving from High to Low Push Up
Teaching/Practice Tip 8: Getting the most out of Wheel Pose by using the Gluteus Maximus to extend the hip
We'll then go over a few poses to break down their alignment and anatomy.
If you have any questions, please let me know. I hope to see you there!